Hyrule's Princess Returns!
I realized that I had skipped Zelda with everything going on in December, so I'm here to right that wrong with a piece on her and her JoJo-tastic  poses!
Interestingly, the announcement of Zelda had now accompaniment of Sheik. I'm pretty sure it went down like that with Brawl too, and I get that they're treated as different characters for a lot of reasons, but it's still just kind of weird to me, you know?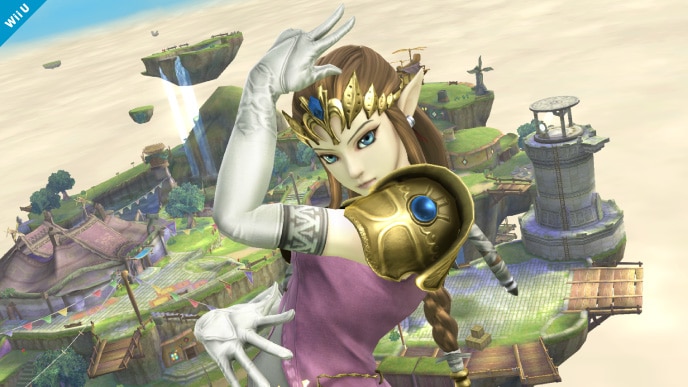 So far her moves, while more dazzling, appear to be mostly unchanged. It'll be interesting to see what kind of balance tweaks she gets, especially in the speed department. She's always been a powerhouse to be reckoned with so I'm intrigued.
You'll note she's in her Twilight Princess/Ocarina of Time style get-up. While she looks great, I am just a skosh disappointed she's not looking like her Skyward self. Hopefully that'll be some alternate costume potential.
The Nintendo Princess roster has just about reached it's cap. One can only hope for Midna but… more on that later…