Basically, my main characters.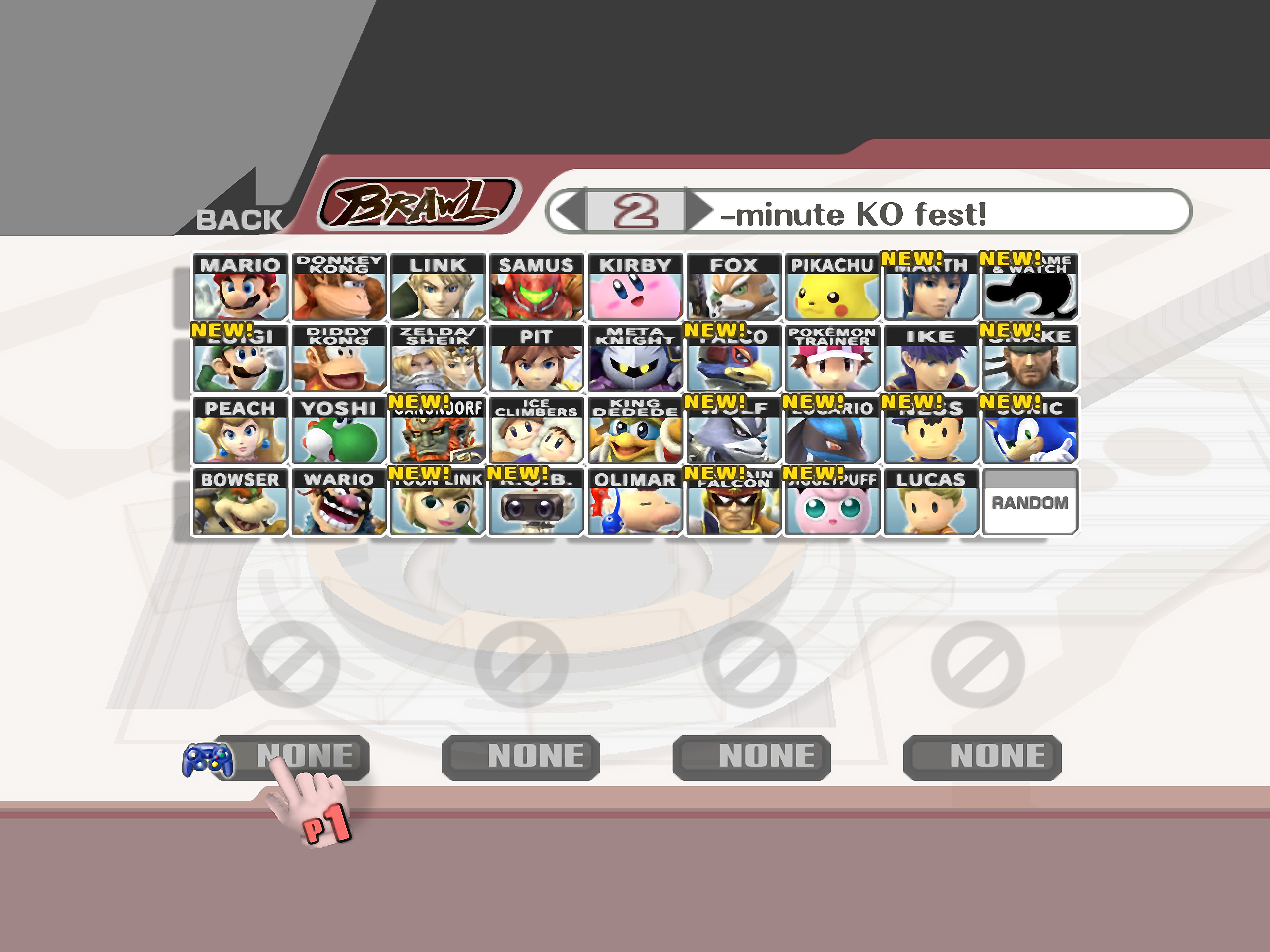 For me, it's just as much fun seeing an old favorite get redesigned and refit for the upcoming Smash as it is to see a new face enter the fray. That was the thought behind creating this list. Maybe it's just a new costume, or maybe they were my main and I'm excited to see their changes (and new custom movesets!). Either way, these are the five veterans I'm most excited to see return.
5. Toon Link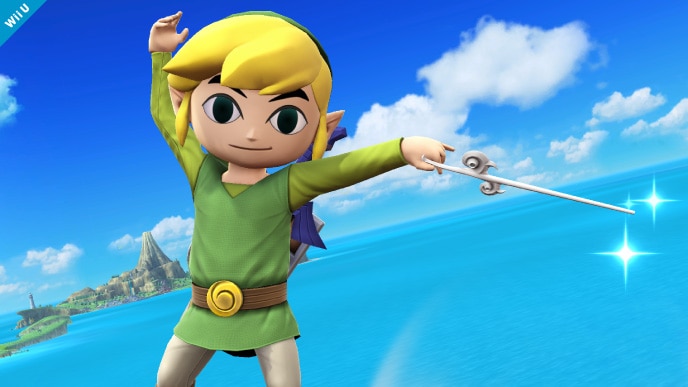 I didn't like the way Toon Link looked in Smash Bros. Brawl. The sort of Twilight Princess art style that all the characters had didn't fit him. He looked drab and dreary compared to his trophies that used his Wind Waker model. I'm glad to see him in this new engine where he's much more colorful and expressive. That alone is all I need to know about him to want to keep him as one of my main characters.
4. Bowser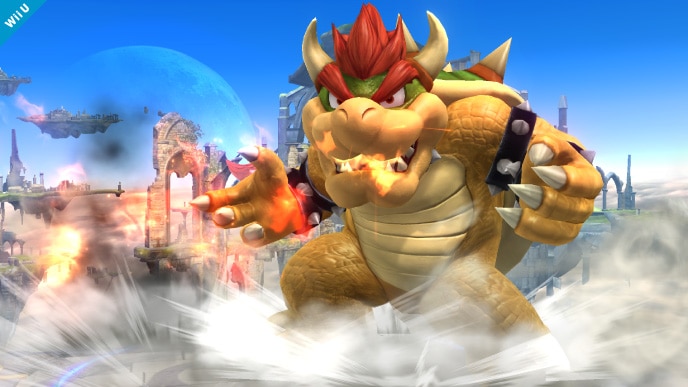 Bowser was always a character I wanted to love but couldn't. He just didn't hold up well enough for me. I normally play as big, slow characters as it is, but something about him was -too- big and slow. That, and his move set just didn't appeal to me. However, we've seen Bowser get a huge moveset makeover, and now he looks primed for combat. The most recent 3DS tournament at Comic-Con came down to a Bowser on Bowser fight, so you know he's picking up playability. I'm excited to see where that new moveset takes him.
3. Pit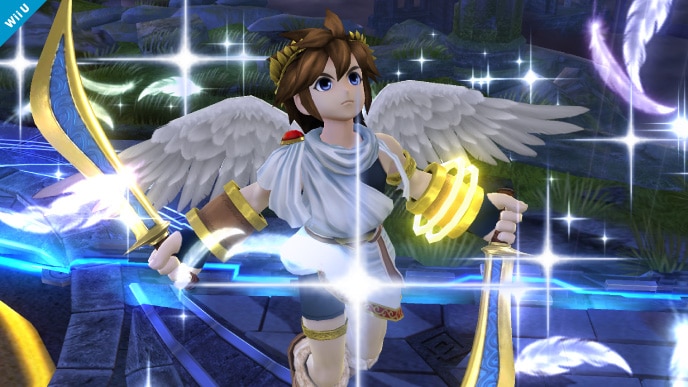 Similar to Bowser, I really wanted to learn Pit in Brawl, but couldn't find anything about him I really liked. He was annoying, he felt cheap, and he didn't have a whole lot of fun tricks. Most of that seems to have changed for the new game, and I'm hoping that'll bring me around on Ol' Pitty-Pat. From his better voice actor, to his revamped moveset, it seems like they've done a lot to make Pit more in line with what I wanted when I first picked him up.
2. King DeDeDe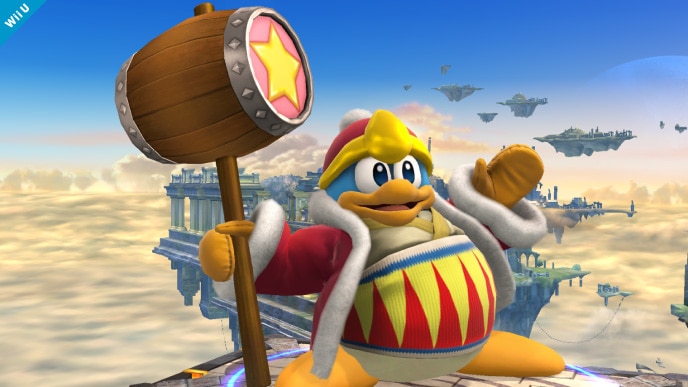 He was probably my first love in Brawl. Everything was perfect as a long time fan of the Kirby franchise. Nothing was more satisfying to me than lining up that perfect hammer blow and KOing somebody at a relatively low percentage, just because I could. In the new Smash, King DeDeDe appears to be more expressive, and, hopefully, more fine tuned like Bowser. I'm interested to see what custom moves he's going to mix up his arsenal with.
1. Ike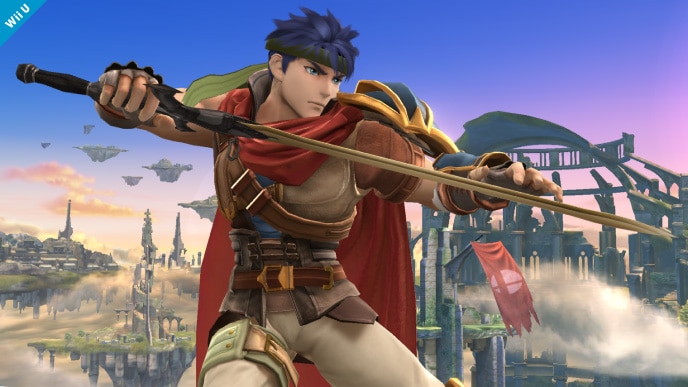 Ike was a character I couldn't figure out for the longest time. Then one day, fairly recently, he just sort of clicked, and he's been my main since. His outrageous knockback and damage potential, combined with his hefty weight, has made him a big favorite of mine. His new redesign makes him look like somebody actually capable of wielding a bodacious broadsword like his, and I really appreciate that. Like all of the previous characters, I'm very interested to see how he's changed in the new game.
So those are my five faves, but what about yours? Do you have any returning characters you're excited to see? Even if they haven't been confirmed, who would you love to see return? Please feel free to leave a comment!
by
by