I don't think it's the worst, or even bad at all. But I can't help feeling let down by the latest brawler from Nintendo due to a few huge missed steps.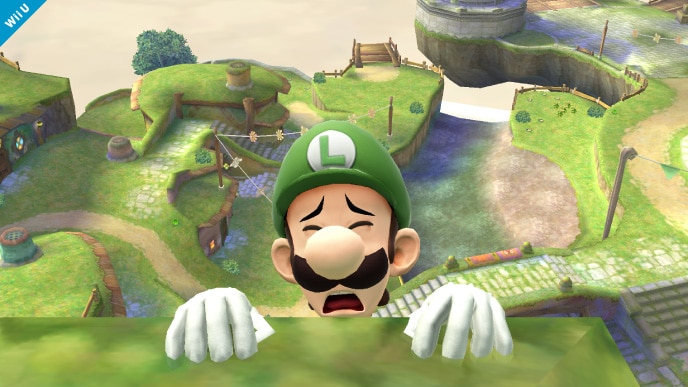 If you've followed my work, you may have noticed a small obsession between me and the Smash Bros. franchise. I can't help it. Ever since I spent countless hours playing the Nintendo 64 original with friends, I've been hooked on Nintendo's mascot beat-em-up. Each new version, rare as they actually are, came with years of excitement that eventually lead up to a new batch of countless hours wasted playing the damn thing. That was until Super Smash Bros. for Wii U. Don't get me wrong, I've still wasted countless hours, but I haven't felt the same thrill that I used to.
If I had to give this article another name, it would be "All the things wrong with Smash Bros. for Wii U." I'm not saying Smash Bros. Brawl and Melee didn't have their own problems, but I feel that the potential for this game was hamstrung by a number of design and developmental issues that ultimately weaken the experience.
The Characters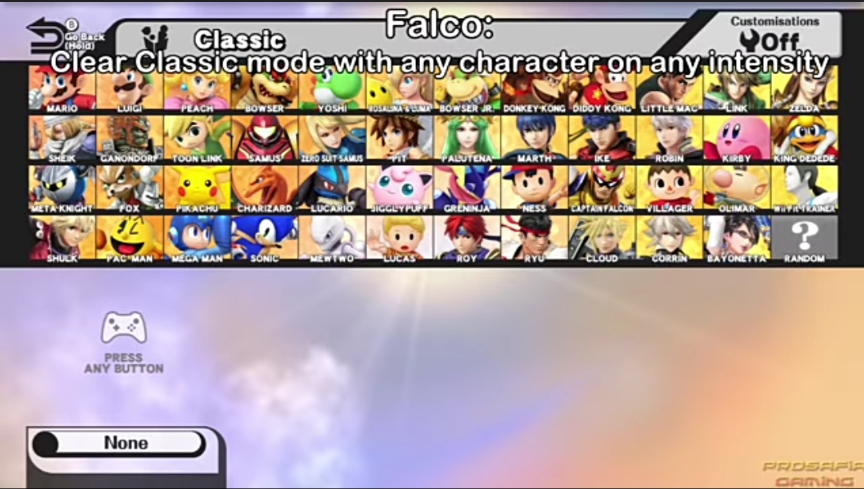 While I generally think the newcomer cast for Smash Bros. for Wii U is ultimately one of the strongest in the series, there are still some sore thumbs that stick out in the overall line-up that need to be addressed.
The first is the unnecessary omission of Ice Climbers. It's been documented that the only reason the parka-clad duo was removed was due to limitations of getting them to run on the 3DS version of Smash Bros. I get that it's a big roster, and the Ice Climbers aren't particularly loved by the fanbase in general, but it felt like a bit of reckless character weeding and only showed how Smash Bros. for 3DS would begin to hamstring the development of it's Wii U counterpart.
There was originally going to be a section about how Lucas was removed as well, but he's apparently coming back as DLC so we'll let that one slide.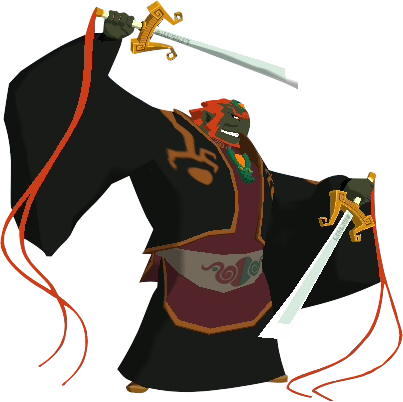 Ganondorf continues to be a big sticking point for me, as he was in Brawl. At least then we got a new look for Ganondorf, and a general redesign that helped to separate him from being a perfect clone of Captain Falcon. However, with Smash Bros. for Wii U, we really had a chance to set up something new with Ganondorf. Maybe we could have had his pig monster form throwing a trident and flame-bats every which way. Or better yet, Toon Ganon could have entered the fray. Instead, however, we just got the same Ganondorf from Brawl, with no real respects to any other Ganondorfs that have yet to grace Smash.
Ultimately, the character roster isn't bad. There are far more disappointing aspects of the new game.
The Stages
The 3DS incarnation of Smash rears it's ugly head in the worst way when it comes to the development of Stages for Smash Bros. for Wii U. Where as Brawl had 31 brand new stages when it came out, Smash Bros. for Wii U. only had 28. I know. 3 stages, what a deal, right? But consider the 25 new stages that were introduced for the 3DS version. Granted, some like Guar Plains and Final Destination exist in both, so it'd be more like 20, but even still. That would be 20 more stages we could play on the console, including some of my favorite stages of this whole 4th generation of Smash, SNES Mute City and Spirit Tracks.
But honestly, it's not just a numbers game. The quality of stages on the Wii U Smash is just low. Palutena's Temple is a gigantic and unwieldy level that fails to impress visually, Yoshi's Woolly World just isn't fun and fails to capture the magic of the visual style in the upcoming platformer by the same name, and Orbital Gate Assault is just plain janky. Very few of the new stages impress on any real scale, and while I appreciate the experimental stages like Jungle Hijinxs, they ultimately don't land as stages I want to play on. Then there's the stages that are neat, like Wily's Castle, Pyrosphere, and Guar Plains, but have this pesky boss that you just can't get rid of. They take stage hazards to a new and aggravating level of unfun.
Fortunately, there is a solution to this problem, but it's likely a costly and ultimately unworthy one: develop the 3DS stages into Wii U stages and sell them as DLC, along with brand new stages as promotional material for new games. But heck, I'm just dreaming at that point.
And while I'm ranting about the quality of the stages, fuck Pac-Land. I'm sorry if anyone has a nostalgic trip for that stage, it's a hot, burning MSPaint nightmare and it needs to be ejected from the game in the next major patch.
Maybe I'd want to play on some of these stages a bit more if there were other reasons to come to them…
The Music
It wasn't until Smash Bros. Brawl that the music of the Smash Bros. series really came into its own. Before that, the music was mostly bland remixes of the most obvious tunes, and there was a very strong limit to what was selected. But when Brawl happened, the music exploded into a wide range of songs, original and remixed, from countless Nintendo games. Most stages had more songs than you could shake a conductor's wand at, and most of them were great. Smash Bros. for Wii U ultimately tried to repeat history, but it was ultimately unable to make that musical lightning strike twice.
With Brawl, we had great pieces like the Fire Emblem Theme, Corneria, Meta Knight's Revenge, and Bramble Blast (which turned out to be one of my favorite video game tracks, having never played Donkey Kong Country 2.) There's no real spectacle in this new soundtrack. No sweeping orchestral pieces, no hilarious vocal arrangements, AND a truncated version of The DK Rap. Next to no songs top even the middle-ground in Brawl's overall soundtrack. At least I'll always have "7 PM/Main Street" track from the new game.
Probably the worst part of the music is that a large chunk of it is locked behind content you don't want to play.
The Unlocks
It's 2015. Why are we still unlocking content in our fighting game that is essential to playing the fighting game. How many times have you been to a tournament for a game, only to find that they don't have your favorite character unlocked? (or worst, they're DLC?) I know some people like the thrill of unlocking things, but in this Age of Ultron The Internet, nothing is a secret 5 minutes after the game releases, if it even makes it that far. It's just not reasonable to lock your characters, and in the case of Smash Bros., your stages behind any sort of wall.
And the biggest offender in all of this is the Custom Moves.
They were a great idea: Give each character 2 alternates for their Special Moves to really change up how they play. Many tournament communities are taking this as a great way to add variety to the character line-up, and it really throws the Meta into the air. In fact, EVO, arguably the biggest fighting game tournament scene in the world, will be allowing custom moves later this year. How they are going to do this is a mystery to me as it will require them to unlock all of the moves on multiple machines. Have you tried unlocking custom moves yet in Smash Bros. for Wii U? There's no sure-fire way to get any particular move, it's all randomly distributed via the numerous modes throughout the game. That is, numerous modes save the one you're here for, which is the core game itself. No, instead you have to go play Trophy Rush, Master Orders, or the Mario Party like Smash Tour to grind out 8 moves per character, for each of the 47 characters. (48 minus Palutena, who for comes with all of her moves unlocked for some reason.) On top of that, the unlocks are flooded with Equipment, a terrible new feature that's banned from tournament play because it completely breaks characters in new and terrible ways. Overall, this is an insane, and ultimately boring undertaking for anyone trying to bring out this amazing new feature added to Smash Bros.
Maybe I'm just becoming more nit-picky as I get older, but I hope you can see some of the numerous issues poking me in the rib every time I boot up the new Smash Bros. I blame a large part of it on the feeling that they had to make the 3DS version simultaneously, as it seems to have detracted from their overall work. Also, their sales. I'm willing to bet Smash Bros. for Wii U would have sold more units, and consoles, if the 3DS version didn't exist.
What do you think? Am I being too harsh on the game? Are there other things that are bothering you? Feel free to post a comment.