Playing Dress-Up with Nintendo Characters
Fighting games these days love alternate costumes. It's a great way to have unlockable aspects of a game without necessary hiding your roster, or even a great way to make some extra cash post release of a game. We've seen some instances of alternate costumes in the upcoming Smash Bros. for Wii U and 3DS like a male alternative to the Wii Fit Trainer and multiple different Animal Crossing Villagers. I've decided to think a little more on the topic. Basically, these are costumes I'd probably pay money in the future to have if they're not already in the game.
5. Majora's Mask for Mii Fighters
Majora's Mask is still one of my favorite Zelda games. It may not have held up as well in terms of raw gameplay, but the story and atmosphere still rank among the best in the industry. It's not a secret that the mask itself remains an important icon in my life, and I always love finding it in games like Guacamelee, Zelda: A Link Between Worlds, and Animal Crossing. So it should be no surprise that I want it to be one of the costume options for my Mii to don in the upcoming Smash Bros. games.
4. Cosmic Spirit for Rosalina
I'm very hyped for Rosalina. She's easily one of my favorite Mario characters, and I always seem to enjoy what they do with her in any game they put her in. You may recall that she appeared in Super Mario Galaxy 2 to assist players on their journey in the form of the Cosmic Spirit. If not, there it is above! For obvious reasons, this would make an awesome alternate costume for Rosalina.
3. Rupee Armor for Link
It looks like somebody has already modeled this idea in Brawl, so that makes imagining it a little easier. The Rupee Armor was an awesome little armor set you could get in Zelda: Twilight Princess that made you invincible as long as you had rupees for it to consume. I think it goes without saying that we would remove that little caveat and just leave it a nice armor to put Link in, but just in case, I just said it.
2. Lobster Shirt for Toon Link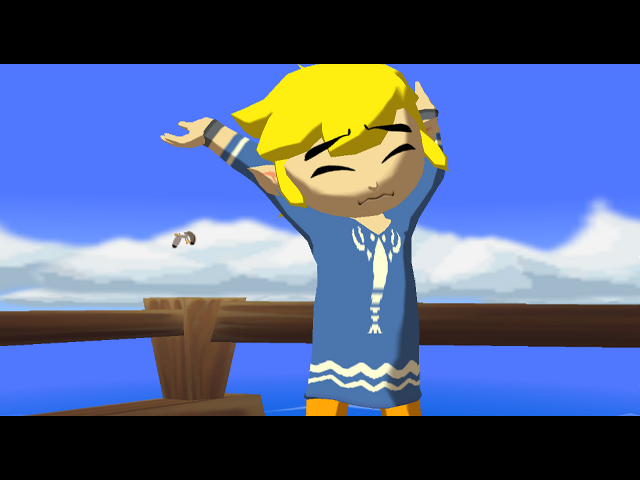 This idea was implemented into Project M, and I think it should be used in a more official capacity. The more casual outfit is my preferred way to play Zelda: Wind Waker, and I believe it's just more visually interesting. Plus there's a lobster on it.
1. Meowser for Bowser
My number one most wanted costume was the biggest surprise of Super Mario 3D World: Meowser. Bowser donning the cat bell and turning into the ferocious-yet-fuzzy villain was a highlight for that game. It was easily one of the best boss fights in Mario history. I think it would only be fair to bring this costume back for Bowser to terrorize his foes with in Smash Bros.
Those are just some of my costume ideas. What are yours? Sound off in the comments section so I can see what creative ideas you have!